Available eLP certifications
The Graduate School of Instructional Systems has been recognized as an outstanding educational institute by the nonprofit organization e-learning Consortium Japan (eLC) for its e-leaning professional (eLP) certification program. eLP certificates certify their holders as a professional in an area of e-learning and are available for the following seven job categories. All master's program graduates are certified as Learning Designers. In addition, students who complete the proper designated courses can obtain every certificate other than Tutor.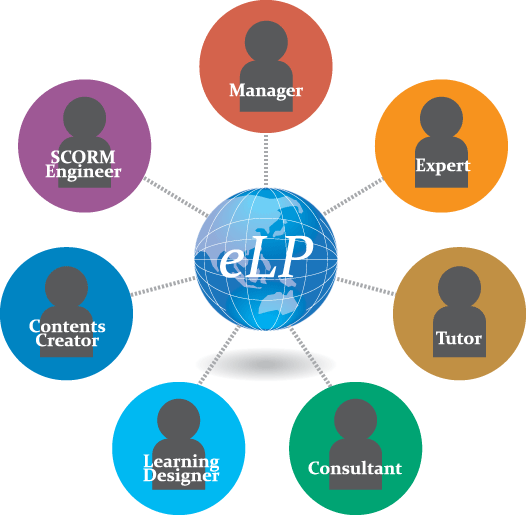 The Objective of the e-Learning Professional Certification Program
It's probably fair to say that the relative underdevelopment of e-learning in Japan is primarily due to the shortage of professionals in the fields of e-learning and continuing education.
In light of this fact, we established our e-learning professional certification program to train and promote the success of well-known and highly-regarded e-learning professionals.
Our program certifies individuals based on their skills. Certified professionals are more likely to achieve higher positions in their organizations and be recognized as authorities in the field of e-learning.
Our program aims to promote e-learning through consistently producing high quality results.