"e-LP certificates" obtainable
The Graduate School of Instructional Systems was designated a mutually recognized educational institute by e-Learning Consortium Japan (eLC), a specified nonprofit corporation, for its e-leaning professional certificates (e-LP). e-LP certificates consist of the following seven job categories and certify that a person with the certificates is a professional in e-learning. All students who complete the master's program obtain certificate as a learning designer. Students who have completed the designated courses can obtain every certificate excepting that of a tutor.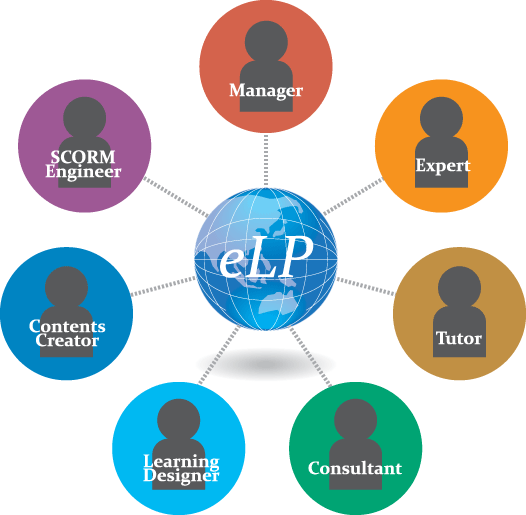 Purpose of e-learning professional certification system
It's probably fair to say that the backwardness of e-learning in Japan is primarily due to the shortage of human resources in e-learning, and continuing education professionals.
In light of such current realities, the e-learning professional certification system is established to develop human resources and cause them to be widely acknowledged for the promotion of e-learning.
The system offers certificates to individuals, depending on their skills, and contributes to their acknowledgement in organizations and as e-learning professionals.
The system aims to promote e-learning through a series of results.